Association of Sino-Russian Medical Universities
Together we are stronger in the life sciences
Members
Cooperation between medical universities of both countries allows Russia and China to form an up-to-date agenda for the development of collaboration and the implementation of promising projects in the field of education, science and other fields
News
ASRMU events are regularly held bringing together in research projects teams of like-minded people from both countries
About
ASRMU
Association of Sino-Russian Medical Universities (ASRMU) was established in 2014 on the initiative of Sechenov University and Harbin Medical University aimed at rapid development of healthcare in the two countries.
The main idea of ASRMU is the expansion of cooperation
in the areas of scientific research and stimulation of direct contacts between medical organizations in both countries. We strive to achieve our goals through the exchange of best practices in the field of life sciences.
The Association initiates and coordinates joint events in the following areas:
Network educational programmes
Competitions, summer and winter schools
ASRMU
Members
The members of ASRMU are 55 Chinese and 40 Russian universities that implement higher education programs in the field of medicine and health care. In order to join the Association, interested Chinese universities must send a corresponding request to the co-founding university on the Chinese side - Harbin Medical University.

The decision on admission new members is made by the Standing Council.
A
Altai State Medical University, Barnaul
Amur State Medical Academy, Blagoveshchensk
Astrakhan State Medical University, Astrakhan

A.I. Yevdokimov Moscow State University of Medicine and Dentistry, Moscow
B
Bashkir State Medical University, Ufa
D
Dagestan State Medical University, Makhachkala
I
I.M. Sechenov First Moscow State Medical University, Moscow - co-founder of ASRMU
Irkutsk State Medical University, Irkutsk

Immanuel Kant Baltic Federal University, Kaliningrad

F
Far-Eastern State Medical University, Khabarovsk
К
Kemerovo State Medical University, Kemerovo
Kuban State Medical University, Krasnodar
Kursk State Medical University, Kursk
N
Northern State Medical University, Arkhangelsk
North-Western State Medical University named after I.I. Mechnikov, Saint Petersburg
О
Omsk State Medical University, Omsk
Orenburg State Medical University, Orenburg
P
Professor V.F. Voino-Yasenetsky Krasnoyarsk State Medical University, Krasnoyarsk

Privolzhsky Research Medical University, Nizhny Novgorod

Pacific State Medical University, Vladivostok

R
Russian Medical Academy of Continuous Professional Education, Moscow
Rostov State Medical University, Rostov

RUDN, Institute of Medicine, Moscow
S
Samara State Medical University, Samara
Saint Petersburg State Chemical and Pharmaceutical University, Saint Petersburg
Saint-Petersburg State Pediatric Medical University, Saint Petersburg
Saint Petersburg State University, Saint Petersburg
Saratov State Medical University named after V.I. Razumovsky, Saratov
Siberian State Medical University, Tomsk
Stavropol State Medical University, Stavropol

S. M. Kirov Military Medical Academy, Saint Petersburg

South Ural State Medical University, Chelyabinsk

Т
Tver State Medical University, Tver
Tyumen State Medical University, Tyumen
U
Ulyanovsk State University, Ulyanovsk
Ural State Medical University, Ekaterinburg


V
Volgograd State Medical University, Volgograd
Voronezh State Medical University named after N.N. Burdenko, Voronezh
Y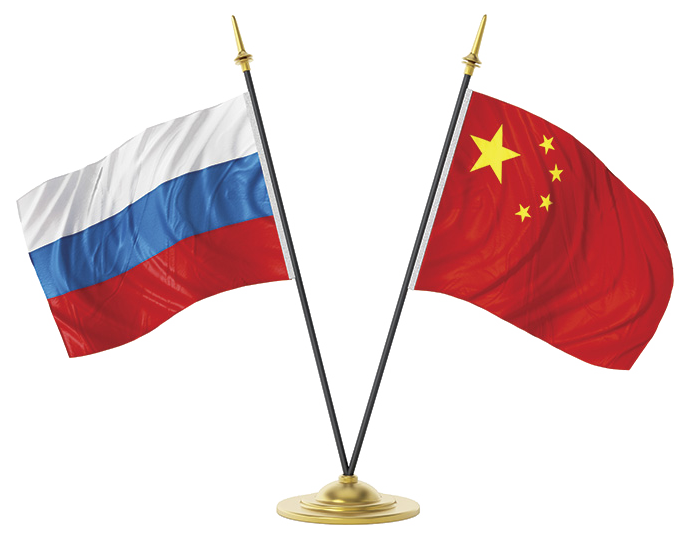 А
Anhui Medical University, Hefei


B
Beijing University of Chinese Medicine, Beijing
Beihua University Faculty of Medicine, Jilin

C
China Medical University, Shenyang
China Pharmaceutical University, Nanjing
Capital Medical University, Beijing

Chengdu University of TCM, Chendu
Changchun University of Chinese Medicine, Changchun
Chongqing Medical University, Chongqing
D
Dalian Medical University, Dalian


F
G
Guangdong Medical University, Zhanjiang
Guangxi Medical University, Nanning
Guangzhou Medical University, Guangzhou

H
Hainan Medical University, Haikou
Harbin Medical University, Harbin - co-founder of ASRMU
Hebei Medical University, Shijiazhuang
Heilongjiang University Of Chinese Medicine, Harbing
Huazhong University of Science and Technology, Wuhan

I
Inner Mongolis University, Hohhot

J


K
Kunming Medical University, Kunming
L
М
Mudanjiang Medical University, Mudanjiang
Medical College of Qingdao University, Qingdao

N
Nanjing Medical University, Nanjing
Ningxia Medical University, Yinchuan

P
Peking University Health Science Center, Beijing


Q
Qiqihar Medical University, Qiqihar
S
School of Medicine of Nankai university, Tianjing
Shanxi Medical University, Taiyuan
Sun Yat-sen University, Guangzhou
School of Medicine Tsinhua University, Beijing
Shanghai University of TCM, Shanghai
Shanghai Jiao Tong University, Shanghai
Shenyang Pharmaceutical University, Shenyang
Southern Medical University, Guangzhou


Т
Tianjin medical university, Tianjin
Tianjin University of Traditional Chinese Medicine, Tianjin
Tongji University School of Medicine, Shanghai
W
Wenzhou Medical University, Wenzhou

X
Xinjiang medical university, Urumchi
Xi`an Jiaotong University, Xi`an
Xi`an Medical University, Xi`an
Xiangya School of Medicine of Central South University, Changsha

Z
Zhejiang University School of Medicine, Hangzhou